First Line Friday
Hey I'm back for another round of First line Friday. I will only do one round this time but best of look to all of you!
Round 1
"Fate came for Dottie Epstein a year earlier, in the form of a call to the principles office."
---
Its…..
Truly Devious by Maureen Johnson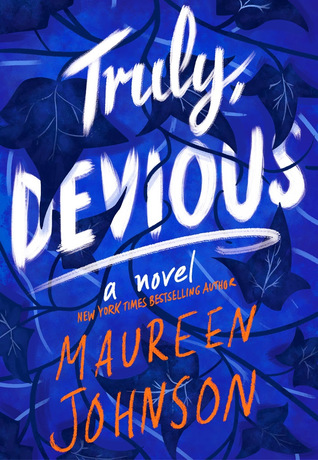 I love this book its a great mystery/thriller.
---
SYNOPSIS: Ellingham Academy is a famous private school in Vermont for the brightest thinkers, inventors, and artists. It was founded by Albert Ellingham, he wanted to make a wonderful place full of riddles, twisting pathways, and gardens. "A place where learning is a game." Shortly after the school opened, his wife and daughter were kidnapped. The only real clue was a mocking riddle listing methods of murder, signed with the pseudonym, Truly Devious. It became one of the great unsolved crimes of American history. True-crime aficionado Stevie Bell is set to begin her first year at Ellingham Academy, and she has an ambitious plan: She will solve this cold case. But something strange is happening. Truly Devious makes a surprise return, and death revisits Ellingham Academy.  Someone has gotten away with murder
---
Thats it for today. Did you get it? If you did please let me know down in the comments.
Happy Reading
-Cezanne